LinkedIn and Social Selling (All 3 sessions)
From getting of to the right start through engaging with potential customers
This course consists of the videos from all three sessions of Mark Amtower's LinkedIn and Social Selling course series, and address:
How to build your profile, begin creating a presence on LinkedIn, and how it can help you with government contract marketing.
How to connect with people and groups on LinkedIn to help you with government contract marketing, including how to network with both industry and Government staff, and how to find people and understand their connections.
How to engage with potential customers and conduct social selling on LinkedIn in pursuit of government contracts. It covers how to network with both industry and Government staff, including when, where, and how to reach out to them.
Each video is approximately 40 minutes long.
Instructions
Watch each of the three videos.
Details
Estimated time required to complete course: 1:20 (hh:mm)
3 Videos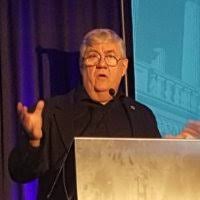 Instructor: Mark Amtower
Mark Amtower is a consultant, speaker, industry spokesperson, business best-selling author, columnist and radio host. He is among the most recognized and quoted professionals in the government market. Guy Timberlake dubbed him "the Godfather of government marketing" and industry veteran Bob Gosselin called him the "best of the best of government marketing gurus." He was selected by BtoB magazine as one of the Top 100 Business Marketers in the United States 2008 and his LinkedIn profile was selected as one of the seven best (out of 50 million) in the 2009 contest, Rock the World with Your Online Presence. 
He is recognized as one of the top LinkedIn trainers in the world and the only trainer focused on the U.S. federal market.
He advises small, medium and large companies on all facets of marketing to the government. He specializes in helping companies develop thought leadership positions in a defined niche and leveraging social media to gain targeted visibility in the government contracting market. His expertise in both marketing to the government and LinkedIn makes him a sought after consultant, keynote, luncheon and workshop speaker. 
 
Amtower is the founding partner of the government market advisory firm Amtower & Company, of Columbia, Maryland.
 
His books, Government Marketing Best Practices (2005) and Amazon best seller Selling to the Government (2011) are industry standards. He has been quoted in over 250 publications worldwide and speaks at 20+ industry events each year. His radio show, Amtower Off Center, is in its tenth year on Federal News Radio and was the first radio show in the country to address issues concerning issues impacting the government contracting community.
He is widely known for all black attire, dry wit and candor in his articles, books, consulting, radio interviews, presentations and keynotes. 
Mark Amtower
Amtower & Company PO Box 314, Highland MD 20777   
  
Mark@FederalDirect.net    
301 854 9493
www.FederalDirect.net    
www.linkedin.com/in/markamtower