Introduction to the Request for Proposals (RFP)
The RFP tells you what your proposal is supposed to be and how to win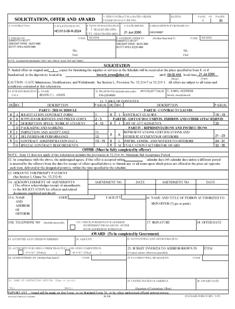 The first step in responding to an RFP is to decide whether to bid. One you've decided to bid, then you need to plan the proposal.
For some proposals, like those responding to a U.S. Government Request for Proposals (RFP), if you don't follow the RFP's instructions precisely your proposal can be rejected without even being read. This makes RFP compliance absolutely critical for winning. This is true for most, if not all, B2G proposals.
RFPs can be intimidating if you don't know how to read them. U.S. Government RFPs must follow the rules defined in the Federal Acquisition Regulations (FAR). It specifies the standard format for RFPs. State, local, and municipal RFPs often follow the same format. Understanding how to read an RFP will not only save you time, but it will also help you write a proposal with a higher probability of winning.
But even though it's important to follow them, RFPs are not perfect. In fact, the opposite is true. RFPs are often released with lots of problems. Here's what to do when the RFP is poorly written or when it's too complicated to understand. It helps if you know how to interpret what you find so you can understand why the RFP was worded the way it was.
For B2B proposals, this is sometimes true, but more often not.  But when you are responding to a B2B RFP or even if there is no RFP, you still need to know what to look for or find out.
One more note: When you write a proposal, you are responding to a Request for Proposals (RFP). People often make the mistake of saying they are "writing an RFP" when they are writing a proposal in response to an RFP. Writing an RFP is what the customer does to tell you what to put in your proposal.
Premium Content for PropLIBRARY Subscribers
The proposal phase of the MustWin Process starts with the release of the RFP. Here are some of the RFP specific items in our library:
Subscribe to PropLIBRARY
Unlock our premium content, including the recipes, forms, checklists, etc. that make it easy to turn our recommendations into winning proposals. 
---
---