Related Links
Newest Exercise-Based Courses
Writing Better Proposal Introductions


0 comments



How can we help you?
0
How to turn winning business from an art into a science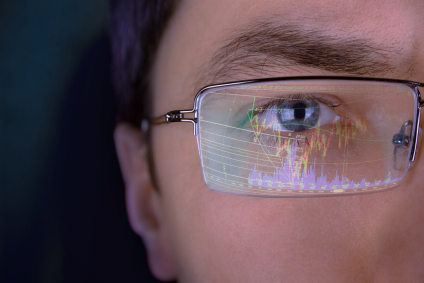 The MustWin Process described in the PropLIBRARY Knowledgebase can be used to turn the art of winning proposals into a quantifiable science. If you are an analytics junkie like me, it can be used to provide an unprecedented level of metrics that you can analyze for correlations with your win rate. As Peter Drucker once said, "If you can't measure it, you can't manage it."
When we say unprecedented, we mean that it enables you to track metrics and quantify business and proposal development in ways you didn't even know were possible. We mean that you can elevate the way your company does proposals to a level beyond what your competitors think is even possible.
But the best part is that you don't have to do anything extra to generate the numbers. They are produced by simply following the process. While you can spend time assessing and obsessing over the numbers, you don't have to. Even if you don't, you still benefit simply by following the process because it takes a lot of the opinions and arguments out of what you should do and how well you've done it.
The way the MustWin Process achieves this is through four key areas that build on each other. It starts with Readiness Reviews during the pre-RFP pursuit phase. Then it turns what you do there into a Content Plan for the proposal that turns the art of writing into something measurable. Then to cap it all off, it uses a review process that validates the draft and demonstrate that it fulfills the definition of proposal quality. Along the way it measures progress and validates results. Here's how it plays out:
Metrics During Pre-RFP Readiness Reviews
Identify the questions you need answered, goals to achieve, and actions to take before the RFP is released, starting with an off-the-shelf set for guidance. Then review their fulfillment using a simple grading system (red/yellow/green) that converts to numerical analysis.

The relevant metrics that result include the number of items sought, what percentage were completed, and how well they were completed.

Assessment should focus on whether the trend is up or down over time, benchmarking against past pursuits, and correlating the results with your win rate.

Articulate what it will take to win in the form of criteria that can be used to assess the draft proposal later.

Your goal is to be able to determine whether you are on track to be ready to win at RFP release, and to be able to define proposal quality based on what it will take to win.
Metrics During Proposal Content Planning
Identify what should go into the proposal before writing it using the 8 iterations defined in the MustWin Proposal Content Planning Methodology. This will include the items you identified as being needed to win as well as instructions related to your evaluation criteria, goals, win strategies, and themes.

The metrics that result from Proposal Content Planning include the number of items included in the plan (broken down by iterations), the number of changes made during plan validation, and the number of planned items that are addressed in the narrative draft.

The result is the ability to quantify progress during proposal writing and whether the draft proposal reflects what it will take to win.
Metrics During Proposal Writing
We recommend tracking metrics related to how well you are delivering your message in the proposal.

These may include metrics like the ratio of sentences that are about the customer vs. those that are about your company, sentences that include the results or benefits vs. those that do not, graphics vs. text, and the number of times the items on your "what it will take to win" list are mentioned.

Your goal is to gain the ability to quantify the effectiveness of the proposal writing and to give writers tools to help them do a better job (before it ever gets to the reviewers).
Proposal Quality Validation
A criteria driven review process not only produces metrics, it also forces you to define proposal quality, understand what drives it, and measure whether your proposals reflect it, resulting in better, more consistent reviews.

Some of the metrics that can result include both the raw number and the ratio of suggested improvements vs. planned items missing or not addressed, and the anticipated evaluation score.

Your goal is to determine whether the proposal fulfills the Content Plan and what it will take to win.

The result is the ability to quantify proposal quality and whether you have achieved your goals (which are traceable back to what it will take to win).
---
There are plenty of other free articles like this in our
Article Library
. Enjoy them and show us some love by using the social buttons up top to share them with others.
Our free articles openly discuss the theory and foundations behind our recommendations and are intended to provide some help for people who want to build their own solutions. For those who want something they can implement immediately, PropLIBRARY provides the templates, forms, and process documentation that make it easy to turn theory into winning proposals. PropLIBRARY is available as a
Single User Subscription and a Corporate Subscription
.
We have also started working with companies to help them assess the quality of their proposals and implement the things we recommend in our articles. You can
click here to contact us
or drop in to one of our monthly
Get To Know Us
online meetings.
Article: How to turn winning business from an art into a science