Related Links
Newest Exercise-Based Courses
Writing Better Proposal Introductions


0 comments



How can we help you?
0
How do you win before the RFP is even released?
readiness reviews
business development
capture
pre-rfp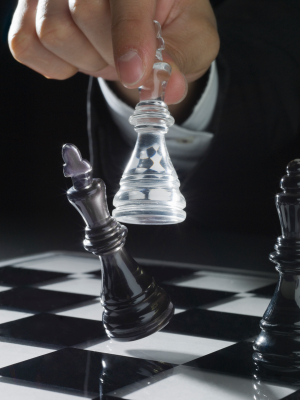 Imagine that when the RFP is released, you already know the customer and they trust you. You've helped them figure out how to get what they need. Along the way, you've made recommendations to ensure the RFP doesn't contain anything that would be a problem for you, as well as inserting some things that give you an advantage. Most importantly, you've got some insight into what they are trying to do and what their preferences are. You have also learned who else they do business with and have an idea of who else might bid. You've given some thought to how to position against them, and have turned what you know into win strategies and themes for the proposal.
When the RFP is released, you'll have an information advantage and be in position to win. No one will have the insight that you do, or be able to write to the results the customer is looking for as well as you can. You'll be starting the proposal with a competitive advantage. There's a good chance you will have already won.
In order to win before the RFP is released, you need to:
Collect the right intelligence. To have an information advantage you have to collect the right information. The number one reason why companies are unprepared at RFP release isn't because they couldn't get the information, it's because they didn't ask for it, or forgot to try.

Have the right goals and action items to achieve them. You should do things like influence the RFP, position yourself against the competition, and possibly form a team all before RFP release.

Have a means to measure your progress and ensure it gets done. This is what most companies do not have. They overlook things and waste time. They give it their best effort, but always seem to end up at RFP release feeling unprepared.

Do things in the right sequence. If you want to influence the RFP, you need to know about the customer's acquisition strategy and procurement policies and procedures first. If you want to form a team, you need to know who the potential competitors are and who the incumbents are first. To achieve your goals, you have to do first things first. This means you have to know what comes first and what comes second, and how to achieve them all in the time you have available.

Turn what you've learned into something you can use in the proposal. Most companies do a really poor job of this. Most of them don't even write it down. When they do, they write in the wrong format or don't even pass it on to the proposal team. Intelligence on its own does not achieve anything. You need to convert what you have learned into win strategies and themes that define the winning proposal.

Have a means to collect and track continuous metrics. How well are you doing at collecting competitive intelligence? How much is it impacting your win rate? Can you quantify it?
How do you achieve all of that?
We created something we call
Readiness Reviews
to provide the guidance people need to achieve all of the above. Each Readiness Review has a list of questions, goals, and action items to be achieved. The review tracks the progress and the scores provide the metrics for continuous improvements. We recommend four reviews that are spread across the time available until RFP release. This helps you do things in the right sequence so that they build on each other. The review also help you track whether you are trending in the right direction.
The first review is pretty easy and focuses on lead identification. The second is a lot more detailed and focuses on lead qualification. The third is the most difficult and focuses on gathering intelligence. The fourth review is a little different, shifting the focus to assessing what you've discovered and converting it for use in the proposal.
The result is that before you start the proposal you not only have a bunch of juicy intel you can use to write a better proposal, you already have your plan for how you are going to win it. On top of that, being able to convert the review scores into metrics gives you a way to continuously improve and unlock the hidden factors that are impacting your win rate.
The scoring sheets, review forms, and lists of questions, goals, and action items are part of what's in the
PropLIBRARY Knowledgebase
. Subscribers can download them and put them to work immediately. Others can use the concept to create their own.
---
There are plenty of other free articles like this in our
Article Library
. Enjoy them and show us some love by using the social buttons up top to share them with others.
Our free articles openly discuss the theory and foundations behind our recommendations and are intended to provide some help for people who want to build their own solutions. For those who want something they can implement immediately, PropLIBRARY provides the templates, forms, and process documentation that make it easy to turn theory into winning proposals. PropLIBRARY is available as a
Single User Subscription and a Corporate Subscription
.
We have also started working with companies to help them assess the quality of their proposals and implement the things we recommend in our articles. You can
click here to contact us
or drop in to one of our monthly
Get To Know Us
online meetings.
Article: How do you win before the RFP is even released?