Newest Exercise-Based Courses
Writing Better Proposal Introductions


0 comments



How can we help you?
1
PropLIBRARY gives you something to start your proposals from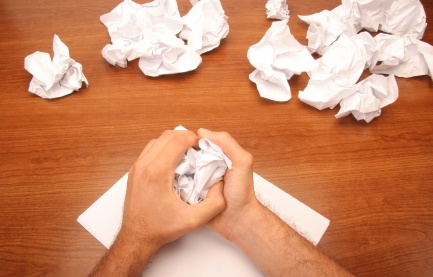 People crave proposal templates because they need something more than a blank page to focus their thoughts on what to write. Unfortunately templates and recycled proposal narratives do more harm than good. And while the right process can help you prepare to write by identifying everything you need to address, it can still be difficult figuring out how bring it all together into something that articulates your story. We know because we do a lot of writing, and frequently feel the temptation to want to start from something similar that we've written before.
That's one of the reasons we're excited about our Proposal Cookbooks. They provide recipes that provide inspiration for what to write about, but they do it using a format that is different than a narrative. It turns out that what we need to get our proposal writing started is some help figuring out the topics and approaches to write about. Once you've got those, forming them into paragraphs or a narrative is straightforward.
Within the MustWin Process, we recommend an iterative approach called Proposal Content Planning that helps you identify everything that needs to go into a proposal. But while a process can give you the steps for planning the writing, it doesn't tell you what to write.
A Proposal Content Plan gives you structure and goals, but the recipes from the Cookbooks in PropLIBRARY inspire you with what to write about to achieve those goals. When you combine the two, you get the topics to write about, along with the context to put them in. The rest is just filling in the words to turn it into a narrative. When you add the PropLIBRARY Cookbook recipes on top of the MustWin Proposal Content Plan you get something to start from that can inspire your writing and accelerate the completion of your proposal assignment.
The way it works is that the Proposal Content Plan serves as the repository for RFP requirements; win strategies and themes; customer, opportunity, and competitive intelligence; components of your offering; etc. Each item makes its way into the Content Plan in the form of an instruction for the writer. The Content Plan methodology walks you through eight iterations that make sure you don't overlook anything. When completed, you end up with a detailed set of goals for your proposal writers.
But having goals and knowing what to write to achieve them are two different things. That's where the Proposal Cookbooks come in. For common proposal topics, they provide recipes that identify the ingredients, approaches, and strategies to write about. Because the Cookbooks are structured in the form of topic lists instead of narratives, it is easy to map them to your Content Plan. All you need to do is copy and paste them into the plan. They are much easier to work with than a recycled proposal narrative that would need to have its context changed.
The result is a combination of what to write about and the goals you need to achieve, or the context to write in. The context from the Content Plan is how you ensure that your proposal is written to achieve what it will take to win. So you not only get something to start from, but you get it in a way that points you to the winning proposal.
---
There are plenty of other free articles like this in our
Article Library
. Enjoy them and show us some love by using the social buttons up top to share them with others.
Our free articles openly discuss the theory and foundations behind our recommendations and are intended to provide some help for people who want to build their own solutions. For those who want something they can implement immediately, PropLIBRARY provides the templates, forms, and process documentation that make it easy to turn theory into winning proposals. PropLIBRARY is available as a
Single User Subscription and a Corporate Subscription
.
We have also started working with companies to help them assess the quality of their proposals and implement the things we recommend in our articles. You can
click here to contact us
or drop in to one of our monthly
Get To Know Us
online meetings.
Article: PropLIBRARY gives you something to start your proposals from